Fix It Lesson
(30 mins)

$50.00
If a problem across any area of your game has been a long term issue then quick fixes rarely have longevity. However some problems arrive without warning and its just a matter of identifying it and fixing it to get you back on top of your game.
Development Lesson
(60 mins)

$90.00
In order to see long lasting improvement in your game it is important that we develop it in a structured way. Before any problems can be solved they have to be correctly diagnosed. A development lesson strives to supply a comprehensive review of any area of your game using the latest V1 Digital Technology and the time to work with Andy to work on the changes you need to make and ensure your game improves. All lessons are accompanied by a video of the lesson and audio notes sent straight to your email or accessable from the 'View My Lesson' page on this website.


On Course Management
(90 Mins)

$120.00 inc Green Fee
Hitting the ball well, but struggling to score well?? It's a common story. An On Course Management Lesson can help you understand how to play from those awkward lies and how to make the correct decisions during your round to achieve the score your play deserves!
Monthly Group Lessons
(60 Mins)

$25 Each or $75 For 4
LEARN, EXERCISE, SOCIALISE.

REGISTER FOR CLASSES STARTING AUGUST 15TH NOW!

Multi Level Groups - Wednesdays & Saturdays

Level 1 (Beginners) Wednesday @ 6PM - Held at Avondale Golf Club

4 x 1 Hour Sessions

Level 2 (Intermediate) Saturdays @ 2PM - Held at Avondale Golf Club

4 x 90 Min Sessions - $75.00

Level 1 - Beginners Class, learn the basics on the range and practice green to get you ready for the golf course.

Level 2 - On Course Learning. Covering: Awkward Lies, Course Management, Bunker Play, Rules & Etiquette, Pre-Shot Routine.

All equipment provided











The Dale Shoot Par Kids Club
(Yearly)

$200 per Year + Junior Membership Fee ($50-$80)
Avondale Golf Club - Shoot Par Kids Club.

The Shoot Par Kids Club was launched in 2019 at the Avondale Golf Club. Our main goal is to get kids onto the golf course and enjoying playing golf as quickly as possible(no waiting till they get to a certain level). By focusing on a learning process which takes place from green to tee-box versus the traditional tee-box to green it allows us to challenge our juniors on course to achieve 'par' from a distance relative to their ability and experience. This will result in a motivating way to learn and progress in the game. The structure of the program is as follows:

Tuesdays @ 4pm – During Daylight Savings
Sundays @ 10am

2 Hour sessions:
30 min coaching clinic each day – Putting, Chipping, Pitching, Striking
9 Holes on course completed in 90 mins

The program runs all year and will include approximately 60 sessions of coaching and on course play. An opportunity to play and learn that is unrivalled locally.
Please call Andy to register.


TPI SCREENING – BODY/SWING EVALUATION
(45 Mins)

$60.00
The most efficient swing is not the same for every golfer, because efficiency is unique to their body. To achieve an efficient swing, a golfer must first be screened. This screen involves an assessment of swing mechanics and biomechanics, physical fitness, movement quality, current health and a client history.
This process will take you through 16 independent assessments to determine any limitations your body has relating to motion and stability. Once the results are gathered we can analyse these alongside your swing characteristics to determine any connections between the two and make a plan regarding the best way forward to create the most efficient swing for your body!
Bronze Package
3 x 1 Hour Development Golf Lessons
DARYL ANDERSON
Avondale Golf Club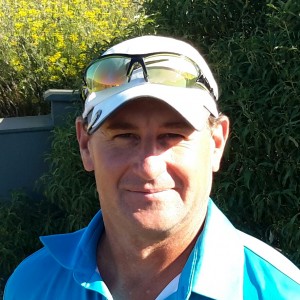 "I was quite new to the game when I came to see Andy in January 2014. Over that time we have slowly worked on each segment of my game to improve me technically as well as focusing on how I play the golf course. Together we set goals very early on